About Us
The Marengo Fire Protection District along with the Marengo Rescue Squad District provides our citizens with  personnel that are on duty 24 hours per day and cover an area of 106 square miles (2nd largest in the state of Illinois).
While the disctricts are seperate entities, these shared services allow the citizens to receive the highest level of service.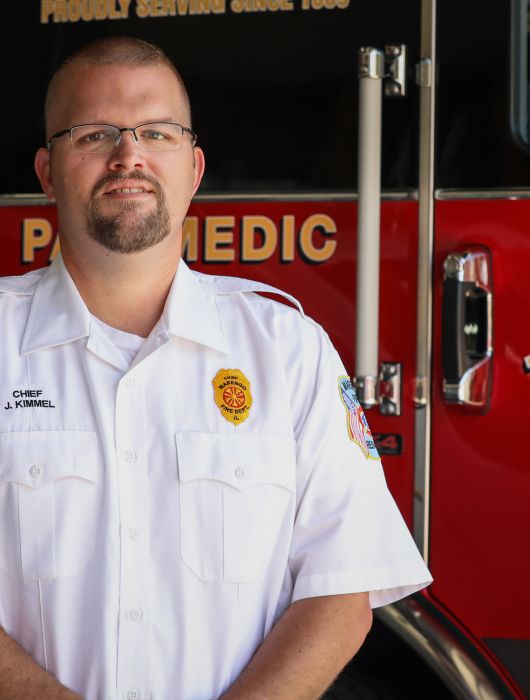 Chief John Kimmel
On behalf of the members of the Marengo Fire and Rescue Districts, I would like to welcome you to our website. We proudly serve the citizens of Marengo and the Village of Union. Our mission is to provide the highest quality of care, property conservation, and life safety initiatives. 
As a life long resident of Marengo, I take great pride in the opportunity to serve you and our community as your Chief. As a second-generation firefighter for Marengo, I have had the opportunity to watch and participate in the growth of our organization. I started my career in Marengo as a volunteer at the age of 21, since that time we have moved to a combination department consisting of full time and part time members working 24 hour shifts out of 3 stations.
As Chief, our members and I will continue to educate and train ourselves in order to provide the highest quality of service. We would like to thank you for the continued support to our members. Please feel free to stop in or contact us with any questions you may have.